Deb Shoemaker, Art Therapist and Professional Counselor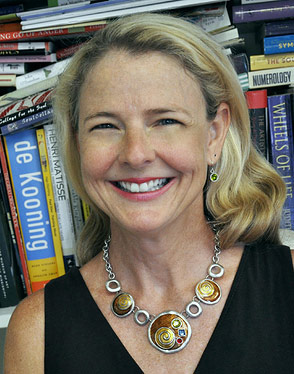 Deb Shoemaker, MAAT, ATR-BC, LCMHC-S, Board Certified Registered Art Therapist, Licensed Clinical Mental Health Counselor and Supervisor, Vermont College of Norwich University,1997, comes to the field of art therapy as a life long dream since high school where she attended North Carolina School of the Arts and discovered the field of Art Therapy.
Deb remembers even as a young child always making art and found the art room a safe haven on many childhood moves. In high school she discovered the reason she made art was to express herself and wanted  to help others experience art as a form of self-expression and self-discovery. Her journey has led her to art education. She is a North Carolina K-12 certified art teacher and TEACCH trained, experienced in working with children and adolescents who have Autism. Together with Art Therapy and Art Education, Deb has over 20 years of experience. She has experience and knowledge working with a variety of populations; including Psychiatric and other mental health issues, developmental, elderly, children, autism.
Trained in Art Therapy Assessments, DBT, and CBT, Deb incorporates relaxation, guided imagery and yoga techniques into her art therapy.
She is also trained and certified in level II MARI assessments (Mandala Assessment Research Instrument) and is an active member of the American Art Therapy Association a founding member of the Art Therapy Association.of North Carolina, a member of the NC Psychological Association, Cameron Art Museum and a Volunteer for No Boundaries Inc., an international artist's colony.
Her favorite quote is …" the more self-awareness a person has, the more alive s/he is" Rollo May